Lalithambika V.R, The Lady Who Will Propel The First Manned Space Mission By 2022
Prime Minister Narendra Modi known for his bold announcements made a surprising one on the occasion of 71st Independence Day. He proudly announced the inception of Human Space Flight Program which he claimed will be accomplished by 2022. This space mission will go by the name 'Gaganyaan' which be carrying a national flag with it.
"When India celebrates 75th year of Independence in 2022, and if possible even before, an Indian son or daughter will undertake a manned space mission on board 'Gaganyaan' carrying the national flag," proudly announced the PM from the premises of Red Fort.
This mission being one a kind, required someone quite exceptional with their skills and experience to lead this mission all the way to success. ISRO chairman K Sivan couldn't think of anyone but Lalithambika V.R, who devoted 30 years of her career to ISRO. Now she will be functioning as the director of this program. But it's not where she started. After getting her Master degree in control engineering she started working at Vikram Sarabhai Space Center at Thiruvananthapuram, Kerela in 1988. She became an integral part of many research projects there. She gathered vast knowledge and experience from Vikram Sarabhai Space Center and even worked as the Deputy Director.
After Vikram Sarabhi Space Center, she got a chance to showcase skills when she started to work with ISRO. There led the team that worked on fuel optimization which was being used in rockets involving Polar Satellite Launch Vehicals (PSLV), Geosynchronous Satellite Launch Vehicals (GSLV) and Reusable Launch Vehical. Her team made it possible to launch 104 satellites without their orbits colliding, which was largely appreciated across the globe. She proved herself to be a major asset for ISRO and made it to the core team of the designers of PSLVs and GSLVs. As time passed, her skills evolved and her work led her all the way to the Astronautical Society of India for excellence award in launch vehicle technology.
 "It is extremely satisfying to work in this organisation because even juniors are allowed to voice their ideas and concerns, and every mission is achieved through teamwork so that nobody's ego comes in the way. We have set an example for all organisations, private or government, that teamwork matters most to achieve the most challenging goal," said Lalithambika.
When ISRO revealed the concept of Human Space Flight Program in November 2004, she was about to get new wings. But it wasn't possible then as existing design of GSLV MarkIII rocket was unable to accomplish this task until last year. She put a lot of efforts to enhance the entire design to meet the criteria necessary to make it fit for human flights. Recently on July 5, 2018, ISRO conducted a successful Pad test under her supervision which will be very helpful in ejecting the escape pods in case of any unexpected happenings during the launch. Further, Lalithambika's task would be to ensure that these technologies are built as systems and tested properly for human safety. She will also be managing the collaboration with other private and government bodies for the mission which will include DRDO, Indian Air Force and foreign institutions too.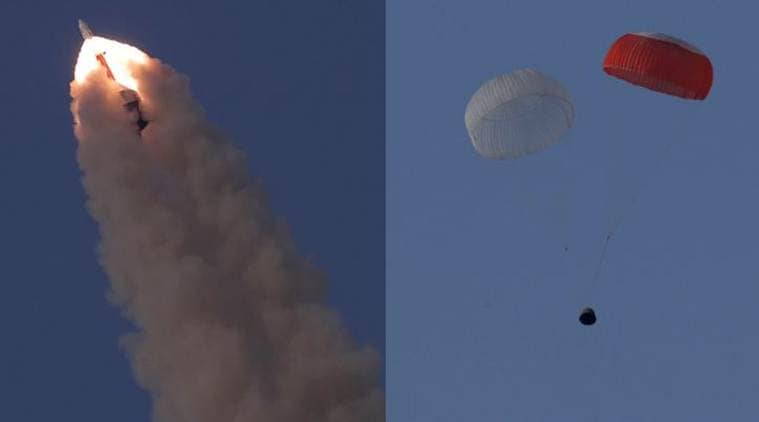 She showed how a woman can be more than just a daughter, sister, wife or mother. She had made the whole nation proud by her work and is about to take it to the next level. Its inspiring to see the hard work she put into her work. It will surely stimulate scientific temperament in youngsters to come across and contribute to the development of space technology. She is still working to make it happen and we hope that she reaches her goal and the world witness a new space age beginning right here in our country.
#HumanSpaceProgram #Women #Motivation #Inspiration #Space #Technology #ISRO
pic courtesy: 
https://www.newstracklive.com/uploads/career-news-info/jobs/Aug/02/big_thumb/vcc_5981ae48bd575.jpg
https://www.kenfolios.com/af001c93-84d3-4c1b-86e0-4526107713c4
https://images.indianexpress.com/2018/07/isro-759.jpg